---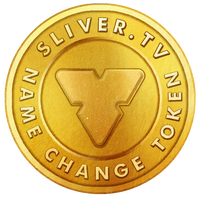 Change your name on THETA.tv anytime you want!
*MUST INCLUDE CURRENT USERNAME AND NEW USERNAME*
*USERNAMES MUST BE ALPHANUMERIC (NO _ ) and greater than 3 characters*
Name changes occur Monday to Friday from 11 AM - 7 PM PST.
Please wait up to 48 hours for your name change to take effect.